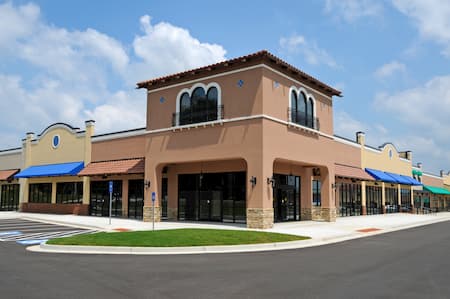 Issaquah, trust T & P Cleaning with all of your storefront cleaning needs! There's nothing that draws in customers like a nice, clean storefront. Your storefront is the first impression most customers get of your store, and if it's not at its cleanest, you may end up driving many of them away.
Expert storefront cleaning services can make your store look like a brand-new establishment. Where a lackluster storefront cleaning job may make your store look shaggy and unkempt. Stellar storefront cleaning services from T & P Cleaning, your trusted source of pressure washing in Issaquah, will help your store shine bright above the rest.
To help your store look its best, we employ a mix of safe high pressure and environmentally-safe cleaning solutions to wash away dirt, debris, and grime that may have accumulated on the surface of your storefront. If you're looking to make your store stand out from the rest, pair your storefront cleaning with a sidewalk cleaning service to really make it shine.
A Guarantee Of A Job Well Done
As a veteran-owned business, T & P Cleaning makes our promise to you that we will leave your storefront looking better than when we started cleaning it. We value the trust and respect of our customers, and we are proud of the fact that we continue to earn it day in and day out by delivering work that stands heads and tails above the rest.
If your storefront could use a good cleaning, we're here to help! Give us a call at 360-477-1254 to get a quote or schedule your storefront cleaning service. We look forward to hearing from you.