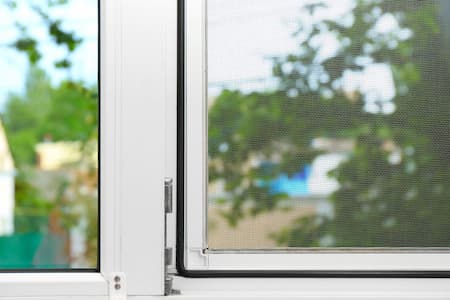 Keep your window screens clean with expert screen cleaning in Issaquah. Issaquah neighbors, we know that keeping your window screens clean is of great importance to you. The screen is your first defense in keeping pests out when you open your windows for air. The downside is that all of the grime those screens keep out of your house ends up in the mesh of the screens themselves.
One of the benefits of choosing T & P Cleaning to perform screen cleaning services is that you won't have to worry about doing it yourself! Taking on the task of cleaning screens on your own can be frustrating. It's very easy to push stubborn dirt and grime deeper in the mesh of the screen, and trying to put screens back on tracks after cleaning can be a pain.
We are always very happy to take on the tough task of screen cleaning for our Issaquah neighbors. We proudly offer it as part of our window cleaning services and are up to the task of delivering results you can be proud of. We can say the same for our screen repair service.
Professional Window Cleaning That You Can Trust
When you receive our screen cleaning service, know that you can trust us to take great care of your windows. We take great pains to carefully remove and replace the screen to prevent damage, and we clean both sides thoroughly to ensure removal of all dust and dirt.
Our standard window cleaning service includes dusting both sides of the screen and wiping down the frames. Adding a screen cleaning service to your windows allows us to run them through our screen cleaning machine offering a higher quality clean. Take a look at some of the videos of this service below.
If you're wondering how often you should have your window screens cleaned, we suggest having it done during your annual or bi-annual window cleaning. However, we offer it as a standalone service because we know that some homeowners believe their windows can go longer between services.
If you're in Issaquah and your window screens need cleaning, call us today at 360-477-1254. Our pros are standing by to give you a quote or to help you schedule a screen cleaning appointment. We look forward to hearing from you.