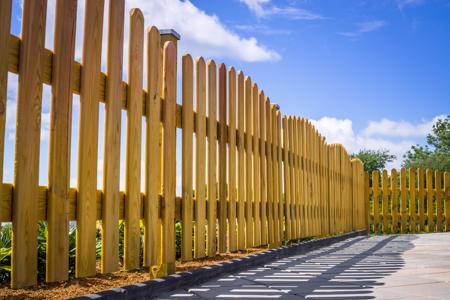 Have you requested your free quote for fence washing from T & P Cleaning yet? Issaquah homeowners know what kind of benefits they can expect when they trust us with their pressure washing and exterior cleaning. Taking good care of your home isn't just about the inside—you have to focus on exterior maintenance as well. We'll use our pressure and soft washing techniques to clean your fence, depending on the type of fence you have on your property.
Fence washing is a great way to make sure that its appearance doesn't impede your home's overall curb appeal. However, you'll come to realize there are plenty of other vital reasons to stay current with the pressure washing necessary to keep up with the outside of your Issaquah home.
Preservation And Beautification Starts With Professional Fence Washing
Pressure washing is a more than useful cleaning method for many different exterior surfaces and materials—but not all of them. Take fence washing, for instance. If you've got a fence made of a strong material like metal or stone, pressure washing is a great choice. But when standard pressure washing is too strong, we rely on soft wash pressure washing for fencing materials like:
Softwoods
Plastic
Stucco
Vinyl
Aluminum
Lattice
Don't let the words "soft" or "low-pressure" fool you! This service delivers the same level of superior cleaning results as pressure washing does. All the measures we implement for exterior cleaning are safe but effective.
If your fence is made up of material that's potentially too delicate for standard pressure washing, it's time to think about an alternative cleaning method. Not cleaning your fence isn't an option, so let us provide you with a technique that won't damage the fence during the cleaning process.
Your Fence Will Benefit From Our Professional Cleaning
For exterior maintenance, you need more than our expert house washing. Savvy homeowners in Issaquah realize that each component of the exterior needs special attention and care. No matter how good your home exterior looks after it's been cleaned, your dirty fence will steal the spotlight. When you neglect one feature of your property, you're doing yourself a disservice.
Your fence won't just look poorly without regular washing; it will continue to be in rough shape and get worse with time. Some contaminants that threaten the condition and overall structural integrity of your fence are:
Mold
Algae
Rot
Pest Droppings
Stains
Corrosion (for metal fences)
At T & P Cleaning, we want to be able to keep the outside of your property in good shape, including your fence. Get in touch soon, and let us provide you with the best fence washing there is in the Issaquah area.