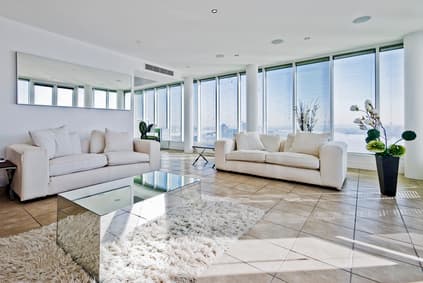 Keep your house sparkling in Snoqualmie with superb pressure washing services from T & P Cleaning.
Snoqualmie is a city full of vibrant culture, lovely landscapes, and fabulous homes. We at T & P Cleaning consider it an honor and a privilege to help our Snoqualmie neighbors keep their houses looking their best.
We're a Veteran-owned company that values the well-being and condition of your house as much as you do. This is why Snoqualmie homeowners have trusted us for years to keep their houses fresh and clean for years with our washing and cleaning services.
As beautiful as Snoqualmie - and our home state - may be, the climate can be a bit rough on exterior surfaces. Our Northwestern climate can be quite wet and humid year-round, and these conditions draw dirt and grime such as mildew and mold to your siding, decks, and driveways. When you see weather like ours all year long, it's important to have houses and exterior surfaces washed and cleaned at least once per year.
Snoqualmie, T & P Cleaning Are Your Trusted Window Cleaning Professionals
Snoqualmie neighbors who have called on us for years know better than anyone that window cleaning and house washing are our specialties. We don't take our work lightly, and we push ourselves to finish the job as quickly as possible while paying extreme attention to detail and finishing the job right the first time.
When we perform pressure washing duties, we only use as much pressure as possible to give exterior surfaces a thorough cleaning. The cleaning solutions we use in our work are environmentally safe, which means that they're as safe for your lawn as they are for your siding or wood deck.
To better serve our Snoqualmie neighbors, we offer a wide variety of services to help you keep your house and other exterior surfaces looking neat and clean. Some of the services we offer include:
Pressure Washing

Soft Washing

Gutter Cleaning

House Washing

Building Washing

Window Cleaning

Gutter Brightening
T & P Cleaning: Your Trusted Local Pressure Washing Service Provider In Snoqualmie
If it's time to give your house or windows a good washing, don't sweat it. Let us take care of all the hard work for you! To schedule a washing appointment or to get a quote, call us today at 360-477-1254. We look forward to hearing from you.