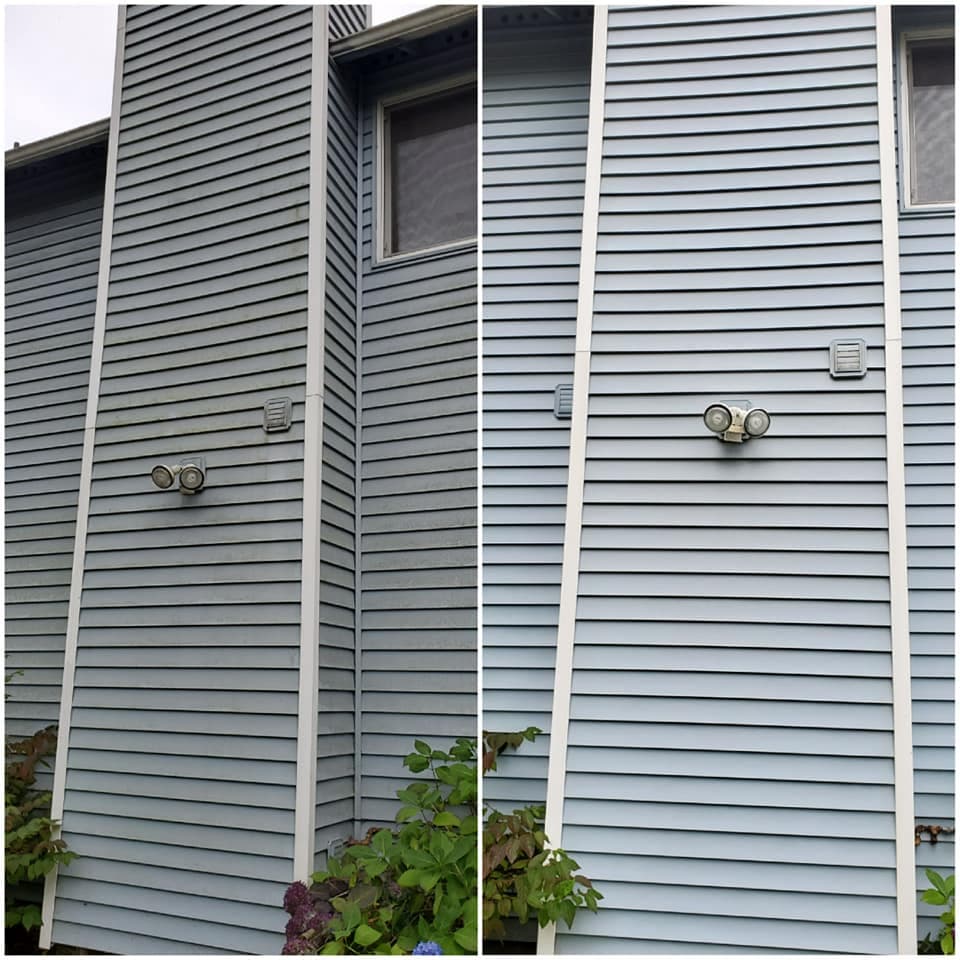 Sammamish, if you're looking for superior house washing services, trust T & P Cleaning.
If your house is covered in dirt and grime, it's time to let us come give it a good house washing. Keeping your house sparkling clean on the outside can drastically increase its curb appeal.
It's important to schedule a house washing service every 12 to 18 months. You may think that sounds extreme, but you wouldn't believe the amount of dirt and debris that can accumulate on your siding in that period.
You may also think it's easier - and cheaper - just to wash your house yourself. It's a lofty idea, but also way more troublesome than you think.
Many homeowners believe that pressure washing their houses can get the job done. However, washing your house with high pressure will do more harm than good. It's best to let a trusted pressure washing professional such as T & P Cleaning come out to take care of your house washing needs.
To keep your house safe from harm during the cleaning process, we use a low to no pressure soft washing method that relies less on pressure and more on environmentally-safe cleaning solutions to remove dirt and debris from the exterior surfaces of your home. The cleaning solutions we use are just as safe for your lawn and landscape as they are your siding.
Building Washing For Your Sammamish Commercial Property
If you're a potential commercial client, know that we also offer building washing services that are just as amazing as our house washing services! We are more than happy to help our fellow business owners get their buildings into the best shape ever with a good washing.
Is your house in need of a good washing? If so, we're here to help. Call us today at 360-477-1254 to get a quote or to schedule a house washing service. We look forward to hearing from you.