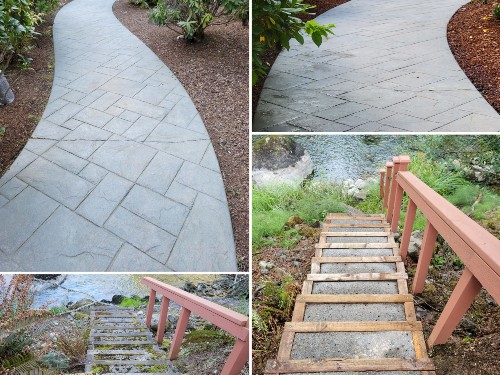 The best company in the area for pressure washing in Renton is T&P Cleaning. Only the highest quality services are offered by our business to enhance your property with comprehensive services for exterior surface cleaning and pressure washing. T&P Cleaning proudly offers pressure washing solutions throughout Renton and beyond.
Keep Your Gutters Clean and Safe with Professional T&P Cleaning Gutter Cleaning in Renton
Gutter cleaning is an important part of home maintenance. T&P Cleaning provides professional gutter cleaning services to homeowners in Renton. Keeping your gutters clean is essential to protect your home from water damage and mold growth. It also helps to keep the exterior of your home looking great.
Regular gutter cleaning helps to prevent clogs and blockages that can lead to water buildup. This can cause water to spill over the edges of the gutters and damage your home's exterior and foundation. By having your gutters professionally cleaned, you can rest assured that your home is protected from water damage.
The benefits of professional gutter cleaning include:
Protection from water damage
Prevention of clogs and blockages
Improved aesthetics of your home's exterior
At T&P Cleaning, we specialize in gutter cleaning and pressure washing services. Contact us today for a free quote and to learn more about how we can help keep your gutters clean and safe.
Your Top Choice For Renton Driveway Washing
At T&P Cleaning, we take pride in our commitment to customer satisfaction. Our team of technicians will take the time to listen to your specific needs and requirements and will tailor our approach to best suit the specific issues of your driveway. We understand that you have a busy schedule, which is why we offer flexible scheduling options to accommodate your needs and will work around your schedule to ensure that the work is completed on time and to your satisfaction.
Our pressure washing services are designed to clean and protect your driveway from future damage. We know that a clean driveway is not only aesthetically pleasing but it also helps to extend the life of your driveway. Dirt and grime can cause damage to the surface of your driveway over time, but with our pressure washing services, we can help prevent this from happening. Our crew is trained to use the right pressure and techniques to ensure that your driveway is thoroughly cleaned without causing any damage.
Exterior Home Surface Cleaning To Take Care Of Your Renton Residence
While the make of every home is distinct, and different types of sidings require different cleaning approaches, most house washing jobs are done by soft washing, a low-pressure cleaning system. This lets us provide a comprehensive clean to your sidings without running the potential damage risks that higher-pressure washing can run. We utilize high-grade cleaning detergents designed for their antimicrobial and stain-removing properties. This allows us to both provide an A+ clean in the moment and eliminate the presence of pesky nuisances like mold and algae, ensuring that they don't come growing back anytime soon.
The safety and health of our customers are top priorities for us. The elimination of organisms like algae and mold doesn't just protect your sidings. It also reduces the presence of allergens and other pathogenic substances, allowing you and your family to breathe easily- literally. Our cleaning detergents are biodegradable and designed for residential use, and we make sure to thoroughly rinse down after each house washing to ensure no traces remain, leaving behind nothing but spotless walls!
Experience Professional Window Cleaning in Renton
At T&P Cleaning, we understand that window washing can be a daunting task, and that is why we are here to help. Our experienced window washers have the skills and knowledge necessary to provide you with the best window cleaning service. We always use the best cleaning products and tools to ensure that your windows are properly cleaned and that no streaks are left behind. We take great care to ensure that all of our window washers are up to date with the latest safety and cleaning protocols. Call us today at 360-477-1254 to schedule service and let us show you why we are the experts when it comes to window washing in Renton.
At T&P Cleaning, we take customer satisfaction very seriously and always strive to provide the best window washing services in Renton. We use only the highest quality cleaning products and tools to ensure that your windows are properly cleaned and sparkling. Our window washers are highly experienced and have the knowledge and skills necessary to provide you with the best window cleaning service. They take extra care to ensure that your windows are thoroughly cleaned and that no streaks are left behind. Call us today at 360-477-1254 to schedule service and let us show you why we are the experts when it comes to window washing in Renton.
Soft Washing Specialists To Expertly Maintain Your Renton Roof
High-pressure washing is not safe for many of the exterior surfaces around your Renton home or business. The pros at T&P Cleaning custom-tailor our exterior cleaning applications to meet your needs, and offer expert soft washing services to eliminate the toughest contaminants from even your most delicate surfaces.
Soft washing uses concentrated cleaning products to loosen the grip of aggressive organic growth that can shorten the life of your surfaces, then gentle rinses the invasive organisms - along with dirt, grime, and environmental pollutants - away from your vinyl siding, natural wood, roofing shingles, and more!
Routine soft washing services will not only enhance your Renton commercial property's curb appeal, but when you trust the care of your exterior surfaces to a professional, it will save your business valuable employee hours and restore your free time at home.