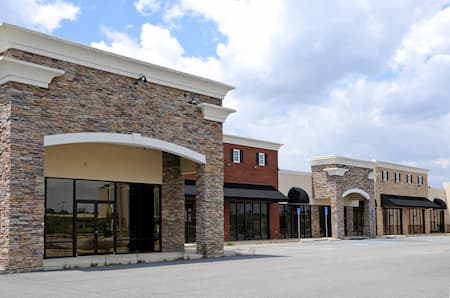 T & P Cleaning is proud to serve commercial clients in Issaquah with superior building washing services.
As a business owner, we know how important it is to you to have a clean, well-maintained building. That's why we offer you superior building washing services to make sure your buildings look their best!
Some may think that pressure washing is the way to go when delivering building washing services. Pressure washing can actually do more harm than good, especially if a building is older. High-pressure sprays can cause extensive structural damage, leaving your building in worse condition after the wash.
Beautifying Your Greater Seattle Commercial Property
Our building washing service utilizes a low to no-pressure technique that relies less on heavy water pressure and more on an environmentally-safe cleaning solution to remove stains, dirt, and grime. This is the same soft washing technique we use for our house washing and roof cleaning services, and we guarantee that the result will be just as stellar!
Are you a potential commercial client in need of standout building washing services? If so, you can count on T & P Cleaning to deliver. Call us today at 360-477-1254 to get a quote or schedule your appointment. We look forward to hearing from you.