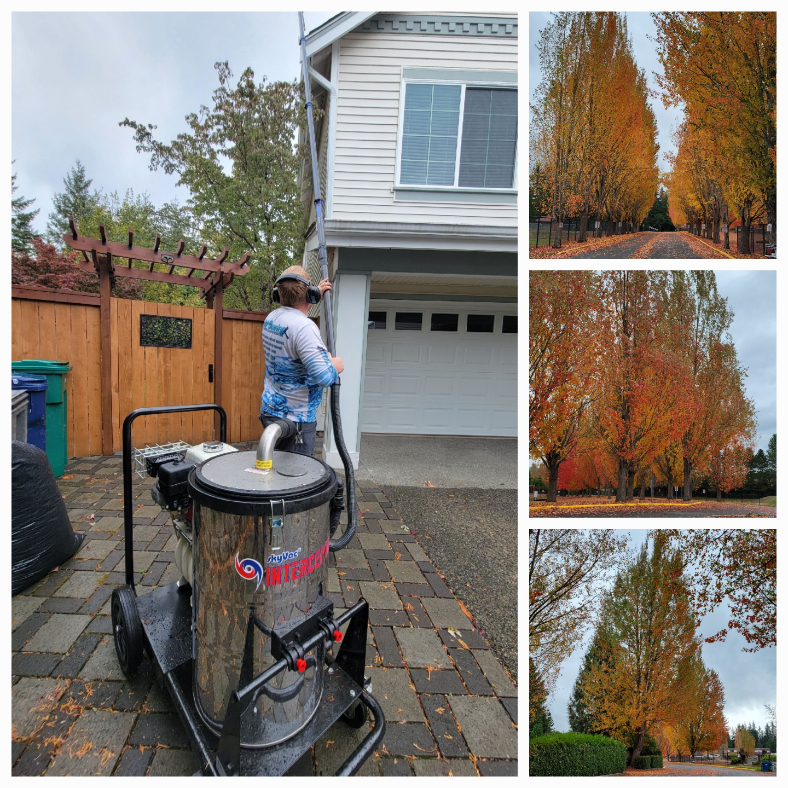 We have been hard at work trying to get all of the leaves cleaned up and gutters cleaned out now that Fall is officially here.
Check out these pictures we took near Chief Kanim Middle School of the leaves changing.
Do you have clogged downspouts or overflowing gutters? Let us know how we can help!
Gallery