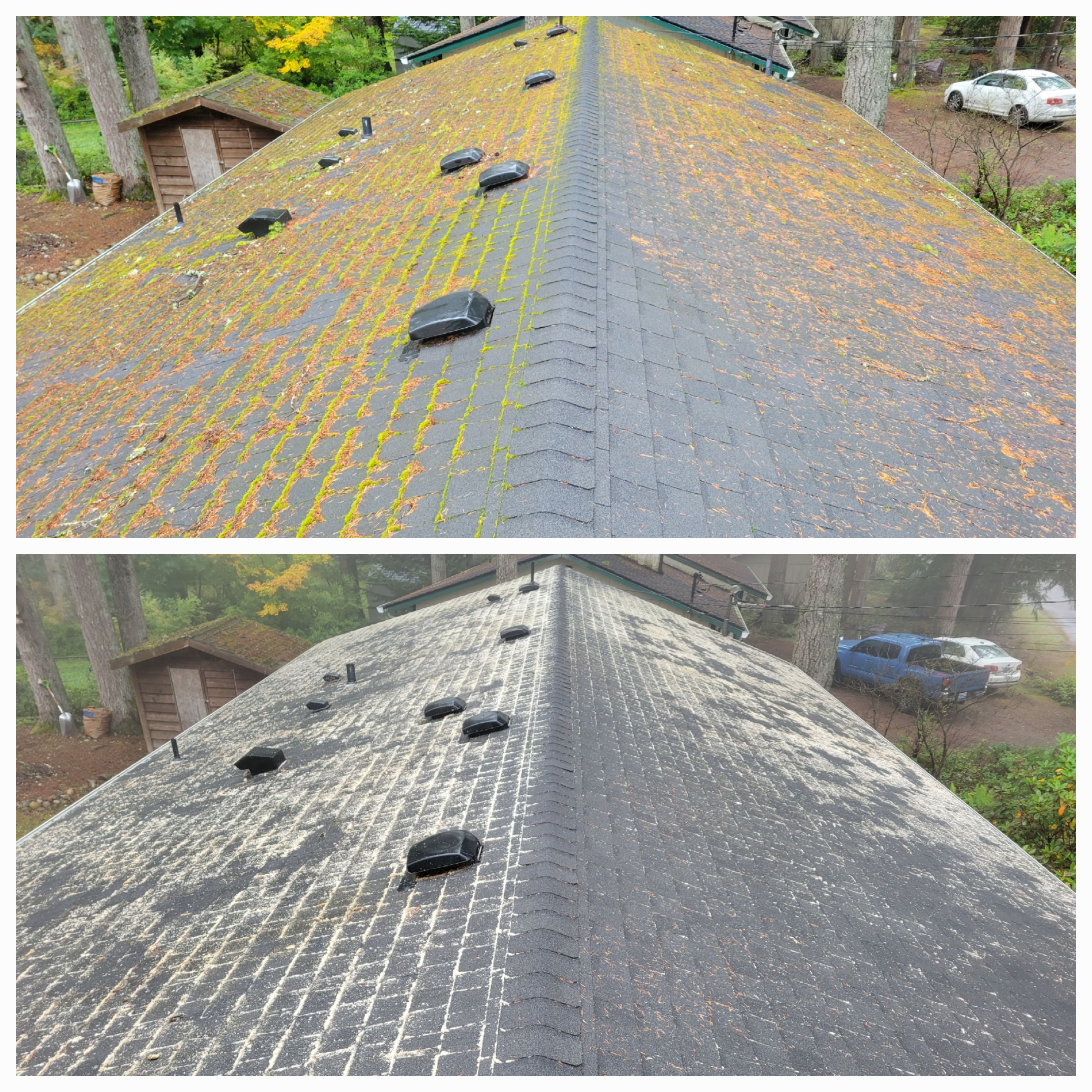 One of our favorite services during the fall is a roof cleaning. Whether you're in need of a roof blow off and gutter cleaning or roof soft wash, we are here to help!
Our roof soft washes include a 90 day follow up appointment to ensure all the moss is dead and/or retreat if needed and a 2 year warranty against regrowth.
Let us know how we can help with your roof cleaning needs!
Location: North Bend Pressure Washing
Project Image Gallery