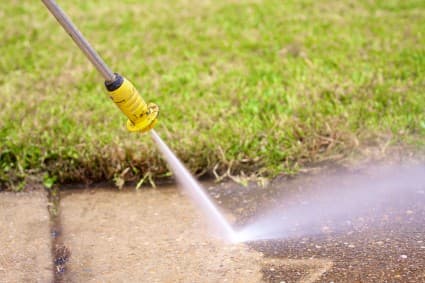 The term "pressure washing" in itself gives a lot of people pause. Enough horror stories of pressure washings gone wrong have circulated to keep homeowners away from using the method to clean their homes, even to the point of keeping them from bringing in trusted professionals to perform house washing services.
Today, we're hoping we can clear up a few things about a misunderstood process for you. Homeowners need to know that pressure washing services are safe for their homes if done right. Read more to learn about five common misconceptions that homeowners have about pressure washing, as well as the truth behind them.
Pressure washing will always damage your home. Pressure washing can indeed cause damage to exterior surfaces. However, it's only harmful if you use more pressure than necessary during the cleaning process. A pressure washing professional will always know exactly how much pressure to use during a cleaning service if any at all. For example, a driveway cleaning will use more pressure during the process than a house washing.
Pressure washing chemicals damage your lawn. This may have been true in the past, but no longer. T & P Cleaning uses cleaning solutions for soft washes and high-pressure washes that are as safe for your lawn as they are for your house and other exterior surfaces. It's part of our promise to leave your house in better condition than we found it when we showed up for work!
It's easier to pressure wash your house on your own. This misconception can be incredibly dangerous to people and property, especially if you've never pressure washed anything before. Pressure washing is a tougher task than you think, with many variables that go into delivering a thorough and efficient clean. If you don't know how much pressure to use, or what kind of solution works best for the job, then you run the risk of causing costly damage to your home and exterior surfaces. You also run the risk of causing bodily harm to yourself.
It's cheaper to pressure wash your house on your own. Again, another misconception that can be dangerous to your property. If you're thinking about cutting corners budget-wise to pressure wash your house on your own, it can hit your wallet in many different ways. Pressure washing equipment is not cheap, nor are the repairs you'll have to take on if you damage your home in the process of washing it.
Pressure washing is unnecessary - rain is just as good at washing away grime. The very opposite is true in this instance. Rainfall only moves the grime around and leaves streaks and hard water stains. It can also leave mold and mildew on your siding, which is just as bad for you and your family as it is for your house.
Don't Hesitate — Call Us Today!
Have these misconceptions kept you from having your house or other exterior surfaces pressure washed? If so, cast them aside and schedule a thorough pressure washing today! Call us at 360-477-1254 to learn more about pressure washing or to schedule an appointment. We look forward to serving you!