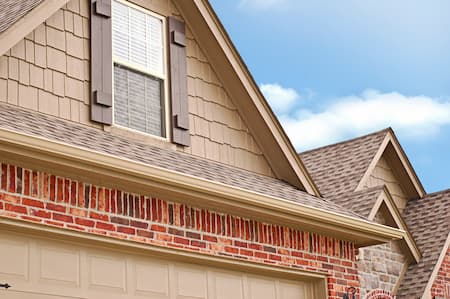 If you've checked out our site and read about our pressure washing services, you've read a lot about a process called "soft washing". You've probably even read about it elsewhere as you've researched pressure washing.
When we talk about "soft washing", we're talking about a cleaning method that relies more on cleaning solutions than high pressure to erase stains and wash away grime.
We can use our soft-washing method on the following surfaces:
Roofs
Home siding
Patio pavers
Bricks
Fences
Wood Decks
Chimneys
And more! Ask us about your project!
Solutions? Does That Make Soft Washing More Harmful To My House?
The answer to your question is "no". Cleaning solutions used in modern soft washing are as safe for your lawn as they are your house and other exterior surfaces. The cleaning solutions that we use to perform house washing, gutter cleaning, or roof washing services are environmentally sound.
We use cleaning solutions that are formulated to be eco-friendly. This means that they run little to no risk of doing any harm to your yard or grounds when they accumulate as runoff in the aftermath of the cleaning process.
Why Do You Solely Perform Soft Washes On Houses?
If we were to use conventional pressure washing methods on your house, we would do more harm to it than good. A high-pressure wash can cause extensive structural damage, running the risk of:
Busted Windows

Stripped Paint

Dented And Damaged Siding
It's our goal to leave your house in better condition than it was when we started working on it. Using soft wash techniques only when we perform a house washing service helps us thoroughly wash your house without doing any harm to it at all.
If you're ready to see the fine art of soft washing in action, call us today at 360-477-1254 to schedule an appointment. You can also send us a message via our online contact form! We are standing by to answer any questions you may have.