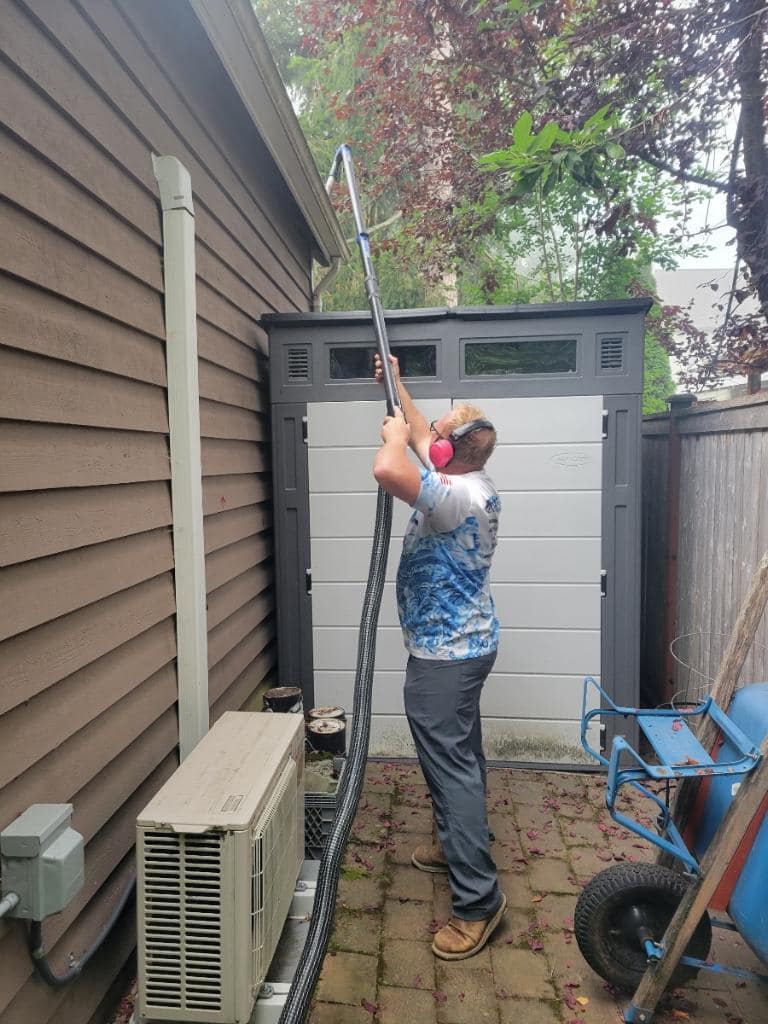 We received this customer shout out on one of our local Facebook pages and wanted to share it here as well. The customer said:
"Not an ad, just excited to share a non-solicited recommendation for an awesome guy who ALWAYS does such an awesome job! T&P Cleaning Co - is run by Klahanie's own Steve & Tess, and literally check every box for a company you'd hope to work with: friendly, professional, amazing work, etc … and since they live in Klahanie, you know they're gonna do an awesome job to avoid things being super awkward when you seen them at QFC ? Seriously, they're the best!"
We are truly honored to be able to serve our community and receive such high praises from our customers.
He also uploaded these pictures he took of us performing our gutter cleaning service.
Customer Gutter Cleaning Referral in Issaquah, WA Gallery