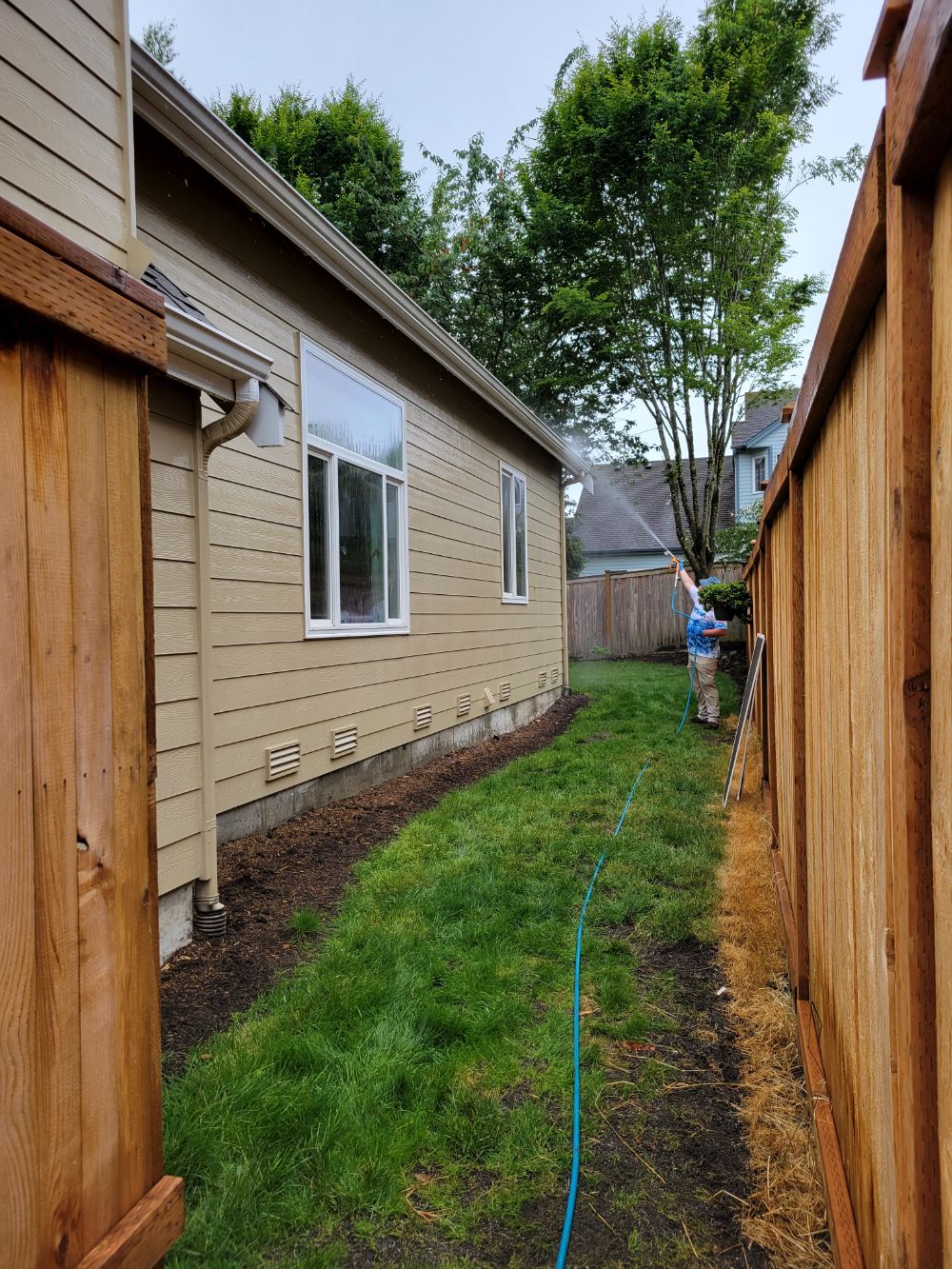 We often get asked about removing stripes, discoloration, and other eye sores from gutters.
This service is standard in all house washes and helps to clean up your gutter lines and protect your home against organic growth.
If you're in Issaquah and need expert gutter cleaning services, give us a call at 360-477-1254. Our pros are waiting to give you a quote or help you schedule an appointment. We look forward to hearing from you.
House Wash and Gutter Brightening in Sammamish, WA Gallery