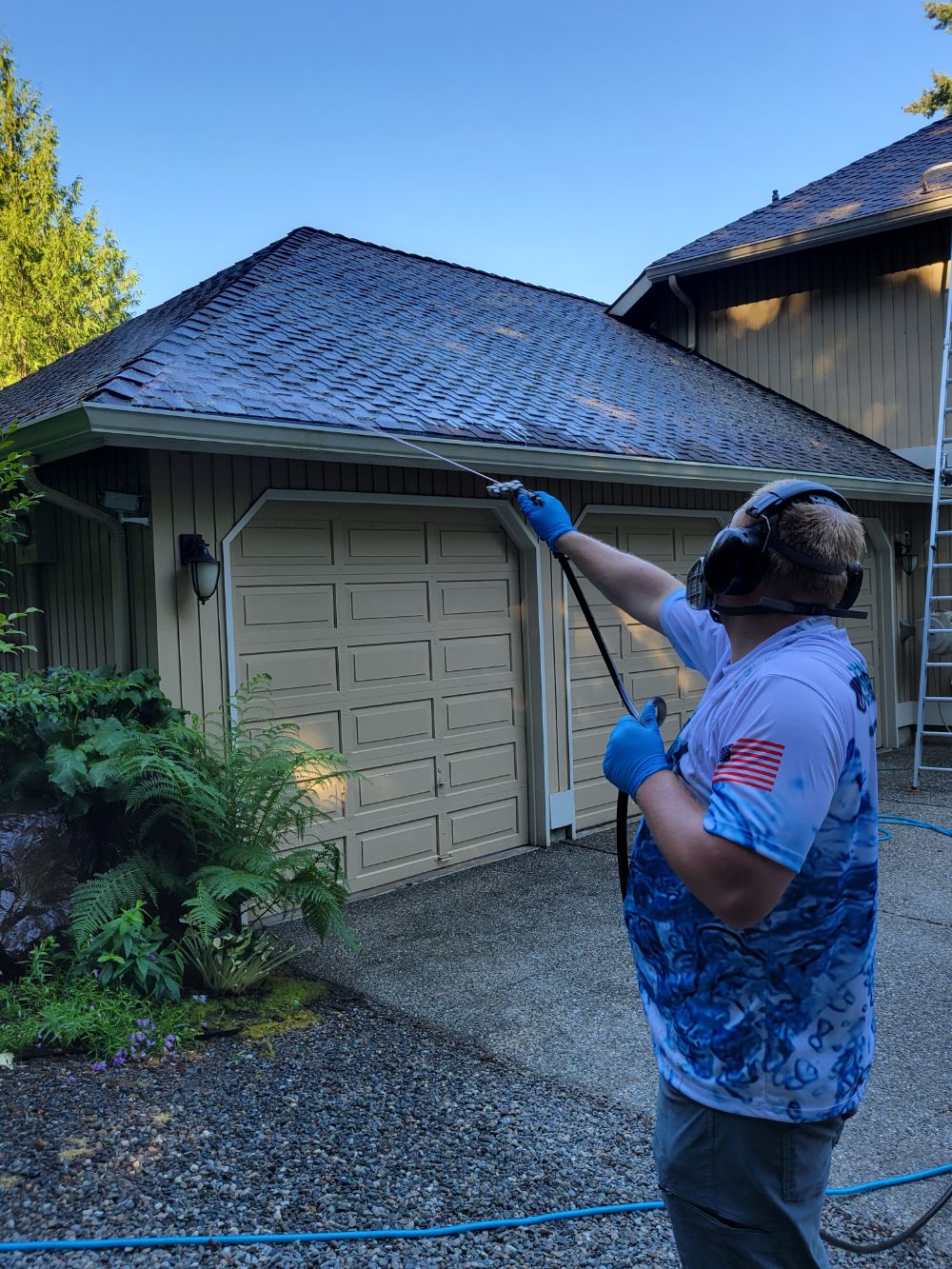 Have you ever wondered what sets us apart?
This is a roof cleaning where we apply our cleaning solution to the roof, killing organic materials and helping to prevent further growth over the next 2 years.
We send 2 technicians for roof cleanings ensuring that the property is well protected and use proper PPE while completing the work.
Image Gallery