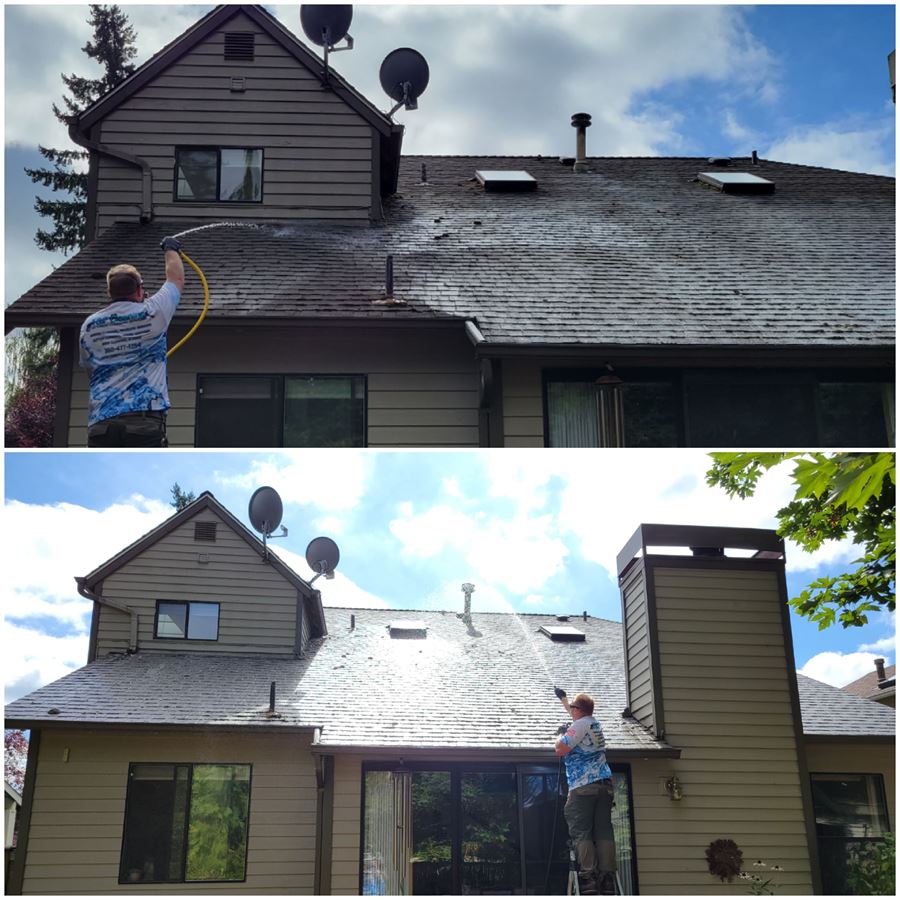 This homeowner had quite a bit of moss buildup on the back side of their house on the roof due to the large trees neighbors on both sides had in their backyards.
We applied our roof cleaning solution to the front and back and scheduled the home for our standard 90 day follow up appointment.
Our goal is to eliminate the moss and prevent it from growing back.
Service Used in Project
Image Gallery